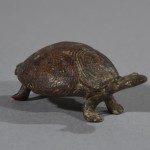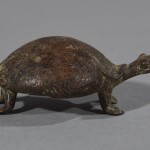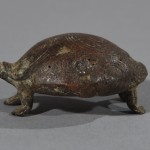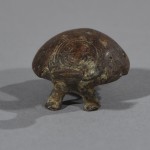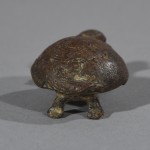 NAK 0616-3 – SOLD 
Gan Bronze Pendent from the Lobi, Burkina Faso
L:7 x W:4 x H:3 cm.
Weight: 80 grams.
An exceptional Gan Bronze pendent representing a Tortoise. Various animals relating to myth such as the lizard or caiman, the serpent and the tortoise are subjects depicted by the Lobi.
This type of small amulet has become more and more difficult to find in the past few years as these amulets are becoming collectible.
Age: Est. mid 20th Century
Provenance: Belgian private collection.
Request price for Bronze Pendent